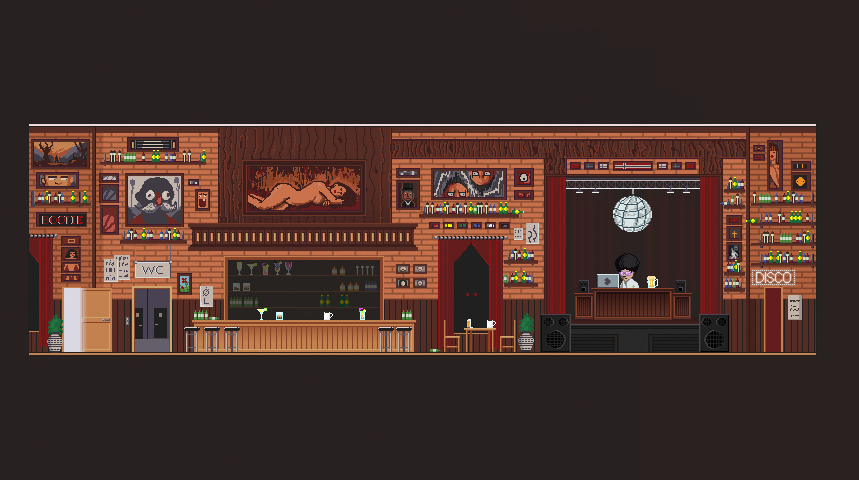 Deadly Dancer (Alpha)
A downloadable Rythm game for Windows
This game was made as a first year student project by 6 students. It's currently in early alpha and we are planning to expand the game over time. It's made in Hedmark University.
Students:
Andre Toftland - Lead programmer, music and game designer
Frida Arntsen - Background artist and character designer
Niklas Gløsen - Programmer, animator, pixel artist and music

Ole Andersen - Main animator, music and pixel artist
Ferdinand Meese - Programmer, level designer and lead game designer
Adelaine Krogsæter - Pixel artist and item designer
Install instructions
Download the zip and find the .exe file. The data folder and .exe must be in the same folder as the .exe files relies on the data folder to work.